Get the Look
OUR FAVORITE FILTERS FOR
FOOD PHOTOS
Hi and happy holidays, friends! 'Tis the season for many things—overindulging in delicious food being one of our favorites. Are you baking or making anything special this year? If so, you'll want to capture it well for your memory book! We're here to help with that.
If you're going for a natural look for your food photos (no green eggs & ham!), it's best to choose a filter that enhances the colors of food that are already present in your photo. You can use color shift and more dramatic filters for your food photos, too, but these tips are for keeping it looking realistic. Let's get to it!
Find Good Lighting
Finding good lighting is going to be the top of all of our photography recommendations, but it's especially true when trying to capture food. Carrie from Flashes of Delight takes the "blah" out of this photo, and puts the focus on the eggs & blueberries—yum!
Consider Your Composition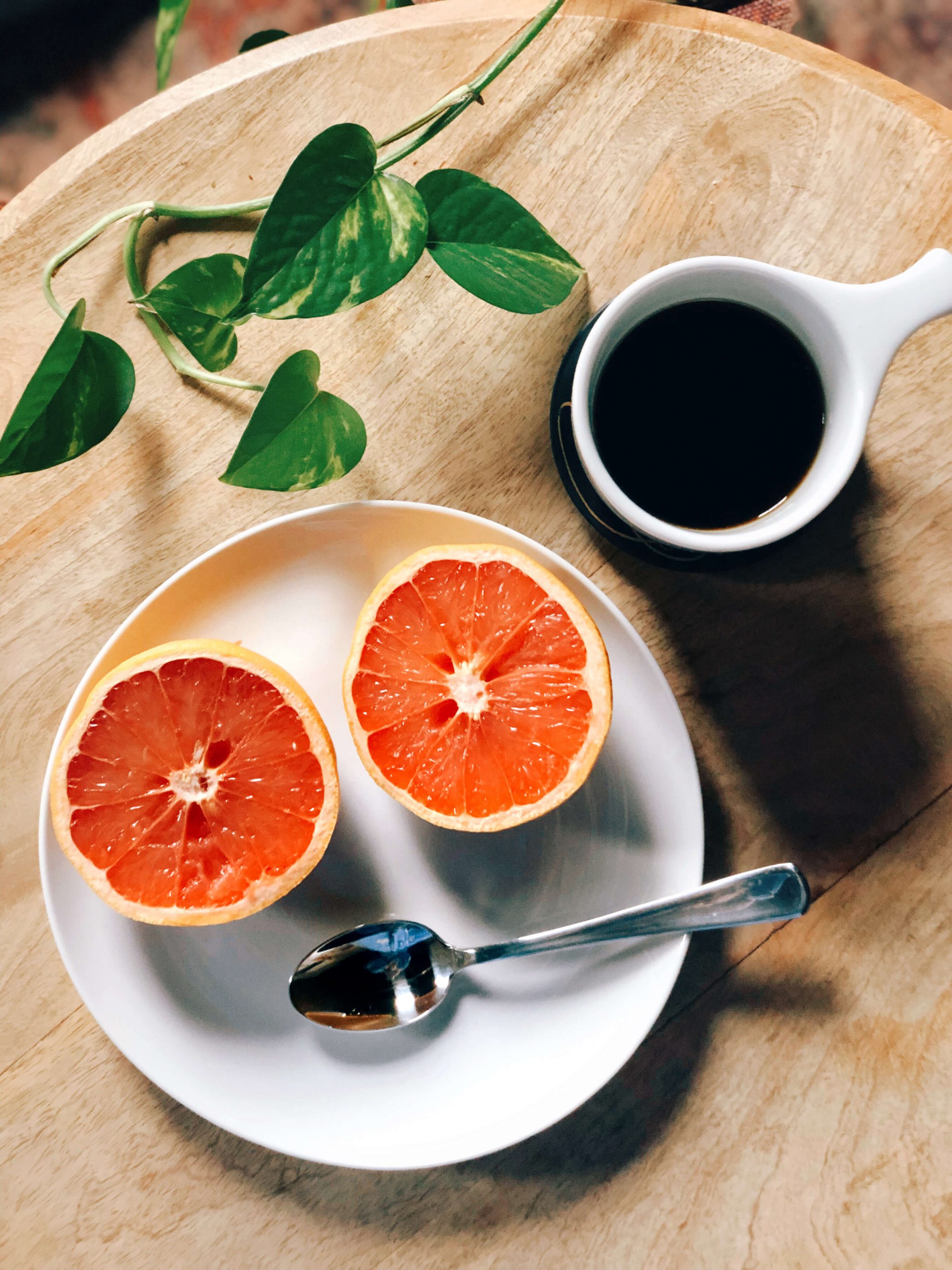 This is your opportunity to direct the eye where you want it to go! Notice how in the photo above, the additional elements create the scene that's all about the grapefruit. Using January from the Seasons pack took out any unwanted yellow tones from this photo, so the pink of the grapefruit can really shine.
A Color Story's tools are your BFF!
The above photo was edited with Fresh from the North West pack, Curves, Temperature adjustments, Contrast, and Sharpening. While the filter is an easy way to create a mood, the tools can help you perfect your photo so it's extra impressive.
Use Saturation When Appropriate
You've got to be careful when adding saturation to food photos, but when used appropriately, it can really enhance the image!! The above was edited with Suntan from the Summer pack and a little saturation added to the ramen bowl utilizing the selective edit feature in our iOS app.
Consider the Colors In Real Life
On the note of saturation, a good way to choose a filter is by considering what these colors look like on the plate and then making sure the filter is translating that well! For this photo, Sugar from the Picnic pack brought out both the color of the soup and the cilantro, while brightening the overall look of the image. OK now we're hungry!!
Consider the Mood You're Trying to Capture
Here's where we give you a list of tips, and then tell you to break all the rules. More than composition, color and saturation, your photos (even photos of food!) should capture the mood you're trying to highlight. While this photo (edited with Marrakesh from Jetsetter) is much more warm/orange than this pie looked IRL, it translates the feeling. Do you feel the pie vibes?!
We hope this has been helpful and you take the time to enjoy your food and the company you share it with. xo!
You might also like

---