Hi there! Today I wanted to take some time to share about the most recent filter pack that I curated- Golden! Golden was inspired by my love for warm, cozy filters. After I adopted my daughter I took a year long break from using my dslr camera and I realized that I wanted filters that look good on everyday iPhone photos. I take photos in all different lighting and I don't limit the photos I post to a strict color scheme, so I like to use filters that help all my photos to family together and that's where the idea for Golden was born! It is inspired by the 1970s because I am forever trying to recreate just a little bit of that look in my photos.
Here's a rundown of each filter and the vibe it creates!
BEFORE
AGATE
Soft, light, + sunny.
amber
Creates a warm tone. This is my favorite for outdoor photos and it brings out seventies tones.
amethyst
This filter brings out violet and turquoise tones and pulls interesting green tones.
citrine
A classic warm filter. Inspired by sunsets, citrus trees, + golden sunsets.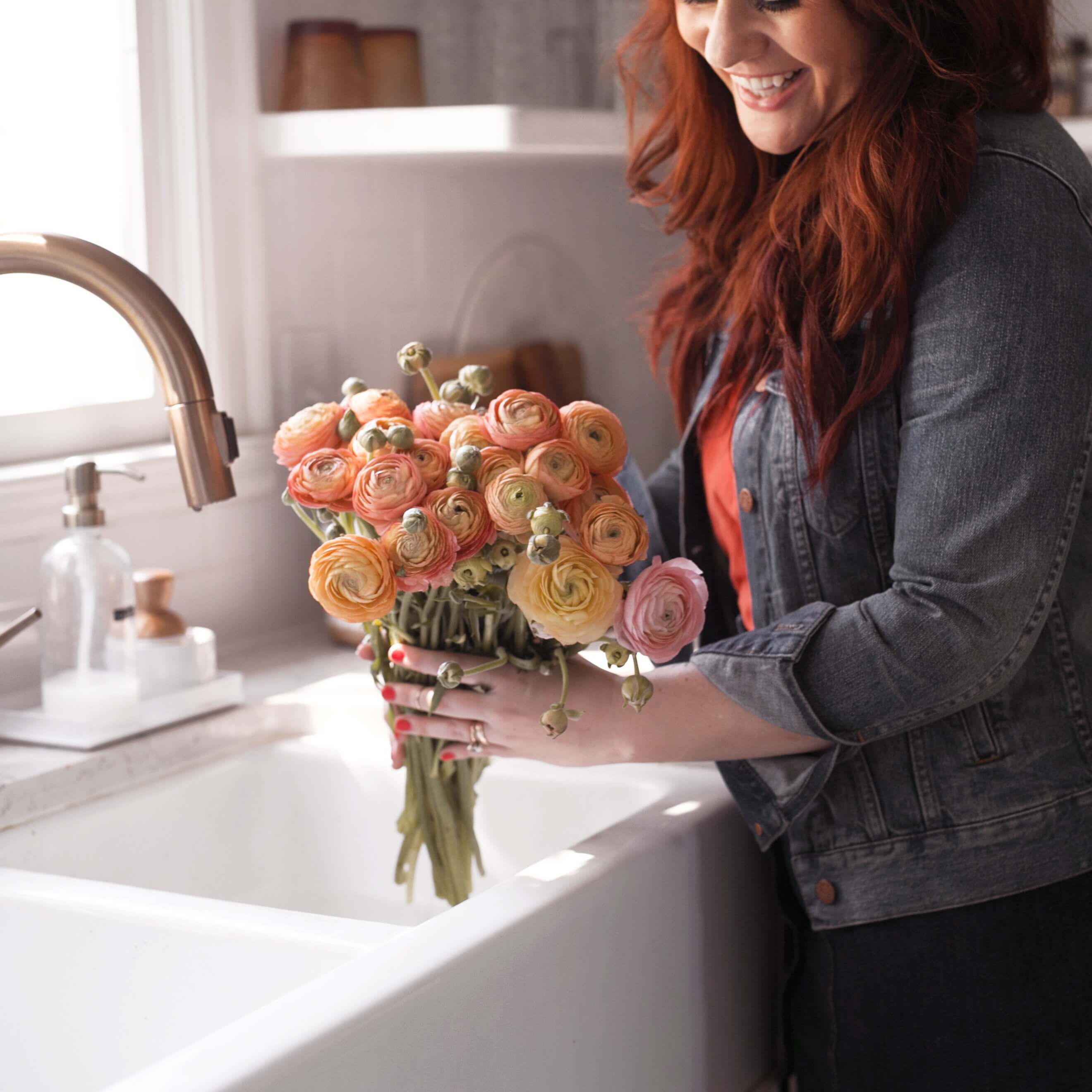 crystal
Brightens and adds a soft pink glow. Crystal is ideal for interior photos as it creates those crisp white tones.
garnet
Rich warm filter. I love how this looks on skin tones.
golden
A warm desaturated filter. Golden is inspired by vintage film and it is soft and understated.
jadeite
This filter is so crazy, it's my favorite in the pack but it doesn't work for every image. I like it on photos without faces – or of people at a distance as it can distort skin tones quite a bit. I LOVE how it looks on greenery, plants, and trees.
MOONSTONE
A subtle cross-process effect for film lovers. Moonstone is flattering on a wide variety of skin tones + in many different lighting situations.
opal
This is my favorite filter to use as a base (I use it first when I layer two filters together). It softens, desaturates, + creates beautiful neutrals.
prism
A low contrast warm filter.
rose quartz
See the world through rose colored glasses. This filter adds an intense pink glow.
spirit
The most "glowy" filter in the Golden pack.
sunstone
Another of my absolute favorites. Perfect for adding soft, warm, pink glow to photos.
topaz
Golden undertones, works on a wide variety of images.
Did You Know?
You can always lower the opacity on any filter! For example: I usually use the filter Rose Quartz at around 20-30%.
This image is edited with Jadeite. It made the tones much more interesting.

This photo is edited with Rose Quartz. Sometimes the iPhone can dull colors and the dark shadows can just be too much. It can be cold and harsh. We always develop our filters to work well with phone photos since it's a very specific look we are compensating for. Sometimes I go for a more whimsical look like this, and other times I am just trying to bring the photo back closer to how it felt in the moment through my own eyes.
This photo is edited with Sunstone. It's one of my most-used filters in the pack. I love how it makes a photo look warm, but also a little faded.
You might also like

---